Staying Clean During COVID-19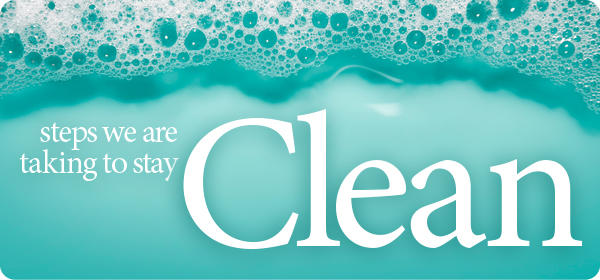 As the situation with Coronavirus (COVID-19) unfolds, we want you to know that the well-being of our customers and staff members is our top priority. Our store is still open and we are following the guidelines of the CDC and local authorities to help prevent the spread of the virus by taking these actions:
Our staff members are empowered to stay home should they or someone in their household become ill. They know that their job is safe.
All staff are washing hands upon entering work and at regular intervals throughout the day and after handling cash.
We are wiping down shared surfaces throughout the store at least every hour (doors, handles, counters, phones, keyboards, credit card terminals, etc).
While feeding the birds during these uncertain times can provide entertainment and respite, we understand that you may wish to minimize visits to retail locations. We're here to support you either way with these options:
Order online at MyWBU
We will ship your order to your door. Shipping is Free on all orders over $75* (some restrictions apply).
Or place your order online for pick-up at the store. Just call us when you arrive and we will meet you at the curb.
Stay safe and healthy over the coming days and be extra kind to one another. Take solace in watching your backyard birds and know that we'll get through this together.
Sincerely,
All of us at WBU, Boise