Pathways To Nature for Kids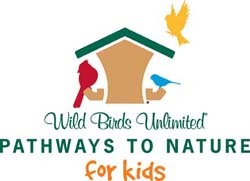 According to a Kaiser Family Foundation study, today's overscheduled youth spend an average of 44 hours per week staring at some kind of electronic screen, creating America's first generation to grow up emotionally and physically disconnected from nature. For years, our mission has been to bring people and nature together by offering products that make enjoying the outdoors easier. In 2007, we created Pathways To Nature for Kids (www.pathwaysforkids.com), an initiative that gives children from across North America opportunities to connect with the natural world.In partnership with the National Audubon Society, Pathways To Nature for Kids provides about 250 scholarships annually for young people to attend summer camps at more than 30 Audubon Centers across the United States.
Pathways To Nature for Kids also supports the National Wildlife Federation Green Hour® (www.greenhour.org) Web site, which, provides parents, caregivers and educators with a daily calendar of exploration ideas, resources and an online community forum to get kids outside every day.