Experience the Freshest in Bird Food.
You won't go back to any other bird seed after you have tried our Wild Birds Unlimited BirdFood and Seed Blends. With higher qaulity ingredients than garden centers and hardware stores, our Bird Food and Seed Blends offer birds more protein and calories that they need all year around. You'll always get more sunflower in our blends for the birds rather than the cheaper seeds that end up on the ground. And you'll never find milo, wheat or other fillers in our seed. Our seed is delivered weekly so you are guaranteed to get the freshest bird seed on the market.
Pean

uts, Get Your Peanuts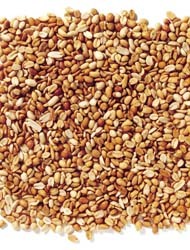 Providing peanuts is a great addition to the choices you offer your backyard birds. Peanuts are a high-energy food, and a wide variety of birds really enjoy them. Birds such as woodpeckers, titmice, nuthatches, chickadees, jays and more will frequent peanut feeders. Many of their visits will be to carry peanuts off and cache them for a later meal. We offer a variety of bird feeders that allow the birds to pull the peanuts from the feeder, and they can cling anywhere they want.
Our Suet Products are all made with Rendered Beef Suet, a favorite ingredient for many of our backyard birds including a variety of woodpeckers! Our Naturally Nuts Suet is one of our most popular cakes, blended with plenty of roasted peanuts. We have quite a few varieties of suet, so keep trying them out until you find the most popular for your backyard. We even have special no-melt dough suet cakes for those hot summer days, and carry a high quality locally made suet.
We have a variety of new foods that will please your birds' palettes.

No-melt Dough Cylinders

Long-lasting and easy-to-use, our exclusive Seed Cylinders are loved by birds and bird feeding enthusiasts. With our new Peanut Butter'n Jelly™ and Naturally Nuts® No-melt Doughs, you can now feed suet-eating birds. Just drop them in one of our Decorative Seed Cylinder or Dinner Bell feeders and watch your birds enjoy.

Suet & No-melt Dough Plugs

Our Peanut Butter'n Jelly Suet and No-melt Dough Plugs appeal to birds' differing food preferences. The peanut butter appeals to birds that like insects and nuts, while the "jelly" (blueberries and raisins) attracts fruit-eating birds.

Visit us soon. No one has a better selection of bird food than Wild Birds Unlimited. We'll make sure you have the food and feeders you need to attract a variety of birds to your backyard.


No-melt Dough Cylinder
Our Bird Seed Cylinders are an easy way to offer your birds a wide variety of food. They're solid seed with no cheap filler seeds. They don't fall apart in the weather either. They're convenient, too. Just set one out and watch. Try offering a Seed Cylinder on our Seed Cylinder Feeder or Dinner Bell Feeder.
Jim's Birdacious Bark Butter
Already enjoyed by more than 100 different bird species, Jim's Birdacious® Bark Butter® has been improved with added calcium to help promote stronger bones. Created by Jim Carpenter, founder of Wild Birds Unlimited, Bark Butter is easily spread on tree bark or a Bark Butter Feeder or scooped into a Dinner Bell™ Feeder to attract birds such as chickadees, nuthatches, catbirds, cardinals, mockingbirds, wrens, woodpeckers, towhees, Brown Creepers, grosbeaks, robins and more.